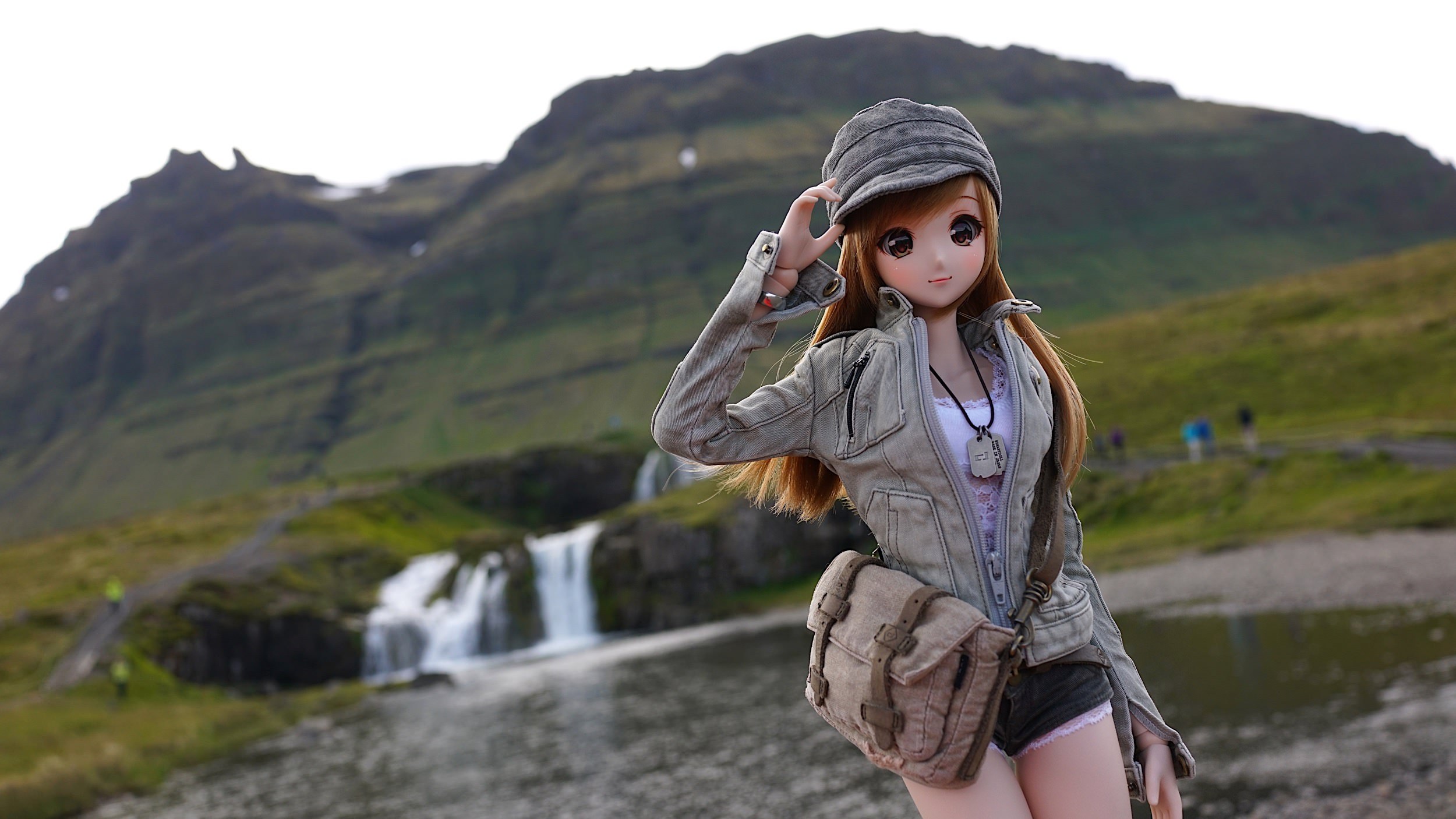 Welcome to Smart Doll Land! My name is Danny Choo and I am the creator of Smart Doll. This page attempts to cover the main things that folks wonder about when they are in the middle of deciding to buy a Smart Doll.
READ BEFORE YOU BUY!
Smart Doll is an investment that should be taken seriously which is why we require folks to read about our company philosophy and product quality before buying. Smart Doll is not for everybody and we want to set expectations even if it means that potential customers end up choosing other brands instead.
TWO TYPES OF BODY
We have two types of body to choose from when picking a Smart Doll - one is Cortex and the other is Vinyl. Cortex is more geared towards children and newbies while Vinyl is more for hobbyists who are familiar with fashion dolls of this scale. Read more about the differences before deciding which body to choose.
WHICH SMART DOLL TO BUY?
The problem with Smart Doll is that there are so many cuties! When I first launched the product back in June 2014 there was only Mirai and now there are loads!
If you cant choose then go for Mirai - everything I do revolves around her and she is the result of my beliefs that I stuck to while building my career, starting up my business in Japan and is a symbol of my life philosophy.
SKIN TONES
Diversity is a key theme of Smart Doll which is why we currently have Milk, Cinnamon, Tea and Cocoa skin tones to choose from. Check the "beverages" link in the Main Menu to browse our products by skin tone.
SMART DOLL HAIRSTYLES
All Smart Dolls come with their default hairstyle - you do not need to purchase additional ones unless you want to customize the look and feel.
Browse all Smart Doll hairstyles here.
SMART DOLL BUSTS
Our Smart Doll girls come with a Small bust by default. You can also buy additional larger bust sizes too which you can easily swap out. The most popular bust size is the Medium Smooth. Some busts have painted headlights but these should not be taken outdoors as they are known to cause road accidents.
Browse all option bust sizes here.
SMART DOLL HANDS
Smart Dolls comes with a "default" pair of hands but if you want to broaden the types of poses then you may want to get optional hand parts.

Browse all option hand parts here.
SMART DOLL EYES
All Smart Doll's come with their default eyes but if you want to change them then you can pick up different designs and replace them yourself. This involves opening the head and replacing the eyes that are held in place with blu-tac. If you do not want to change the eye design in your chosen Smart Doll then you do not need to buy them.
Do be careful not to place the eyes in a manner so that they look deranged because if that happens Smart Dolls will cry - crying dolls is never a good sign.
Browse all Smart Doll eyes here.
SMART DOLL STANDS
Smart Doll's are designed to stand on their own two feet but come with a telescopic stand when you require additional support when out n about. While you do not need to, you can buy display stands for extra stability. We also have a Turbo joint which will increase the types of poses you can do with any of the stands attached.
Browse all stands here.
ABOUT SMART DOLL CHARACTERS
Smart Doll's are categorized into Culture Japan Characters and Licensed Characters from anime, games and movies. Licensed characters are limited editions due to the way the contracts work with the license holder. Licensed characters cost more due to the fees that we need to pay.
ABOUT SHIPPING AND WARRANTY
Our products are all handcrafted across Japan and shipped from Tokyo. The extensive section on shipping and warranty should cover all your questions regarding this topic.
ABOUT PAYMENTS
You can pay using Credit Card or Paypal - no layaways accepted. We usually ship within 2 - 5 business days and how long stuff takes to reach to you after that depends on how fast your pilot wants to fly. If you want to buy via a layaway then you need to go through our official retailer Fabric Friends in Maryland USA.
WHAT EMAIL ARE YOU USING?
Where possible avoid using Hotmail, Yahoo, Comcast, AOL as your email because these "providers" bounce our emails - or if you are lucky then they may end up in your spam folder. In any case, check your spam folder if you don't get an email after you placed your order.
MIRAI STORE TOKYO
You can also buy in person by visiting our Tokyo flagship store Mirai Store Tokyo.
READ THE WELCOME GUIDE!
But whether you chose to buy a Smart Doll or not you must read/watch the Welcome Guide!