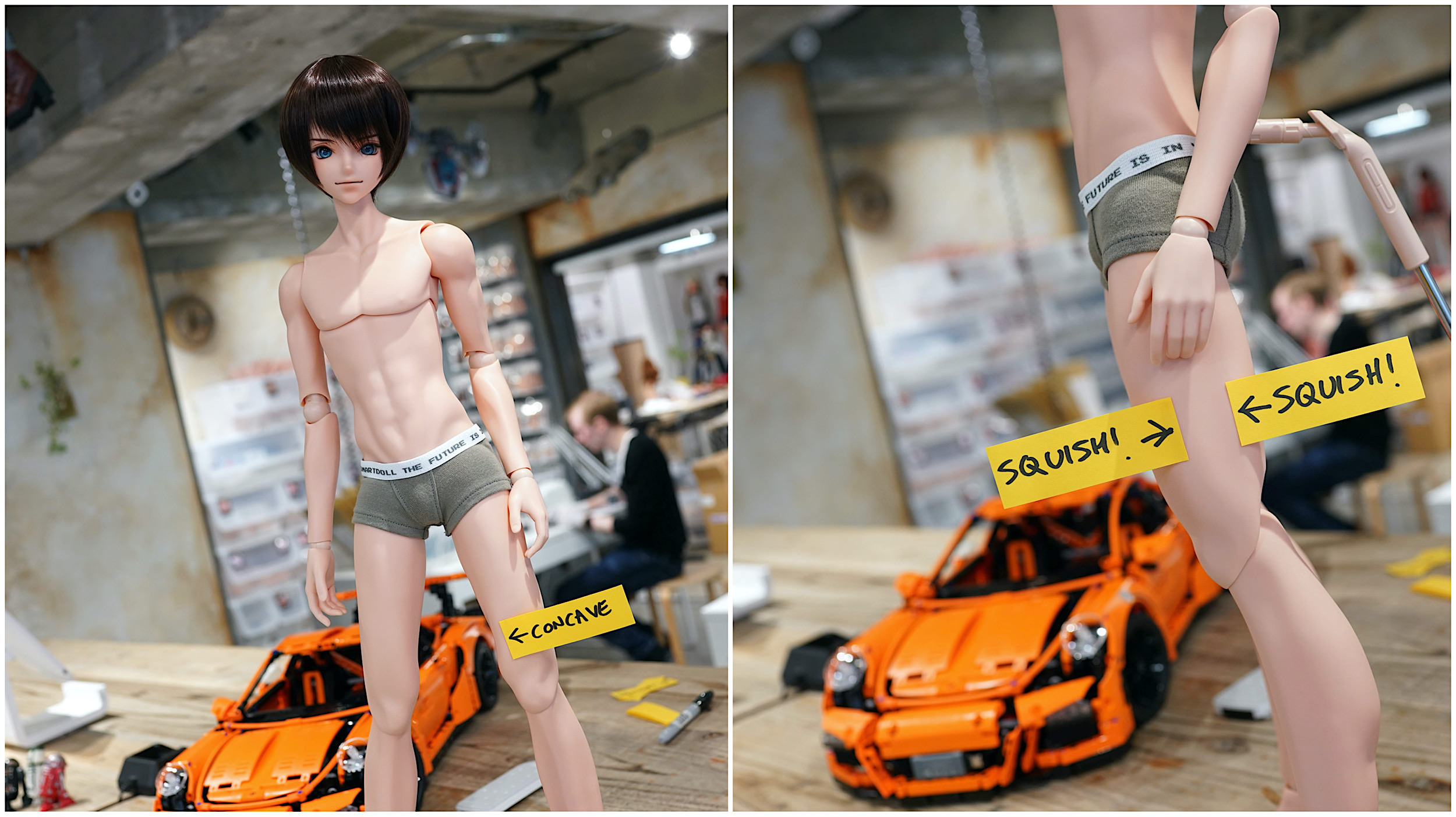 The sculpt of the Smart Doll guy leg is such that it concaves on the inside of the thigh and may look more concaved depending on whether he has been sitting or kneeling in a position for too long - or wearing something tight. The level of concave may also be affected by the climate in your neck of the woods - warmer temperatures could cause them to concave more.
Many folks tend to hold their Smart Doll by the thigh and this will put pressure on it to cause it to concave.
Also, Cinnamon vinyl is slightly more squishy than milk or tea which can also cause the part to concave more easily.
You can take a hairdryer or warm water and squish the thigh in the direction of the arrows as shown in the photos. This should remind the vinyl of its original shape after its cooled down.
You may have been hearing stories or other amusing flat-earth theories of how the mold has been changed to fit girls jeans but it has not - we have always used the same molds for the thighs. We have however changed the size of the feet which are smaller and now can fit all Smart Doll shoes including high heels!
If you recently received your Smart Doll guy and are unhappy with the shape of the thighs then contact us within 2 weeks and we will issue a full refund upon return of the product - we don't want to take your monies in exchange for something you are unhappy about. We cant change the thighs only as you may end up with the same experience.
If you think others would be disappointed with the shape of the thigh then please share this post with them so that they too can avoid disappointment.