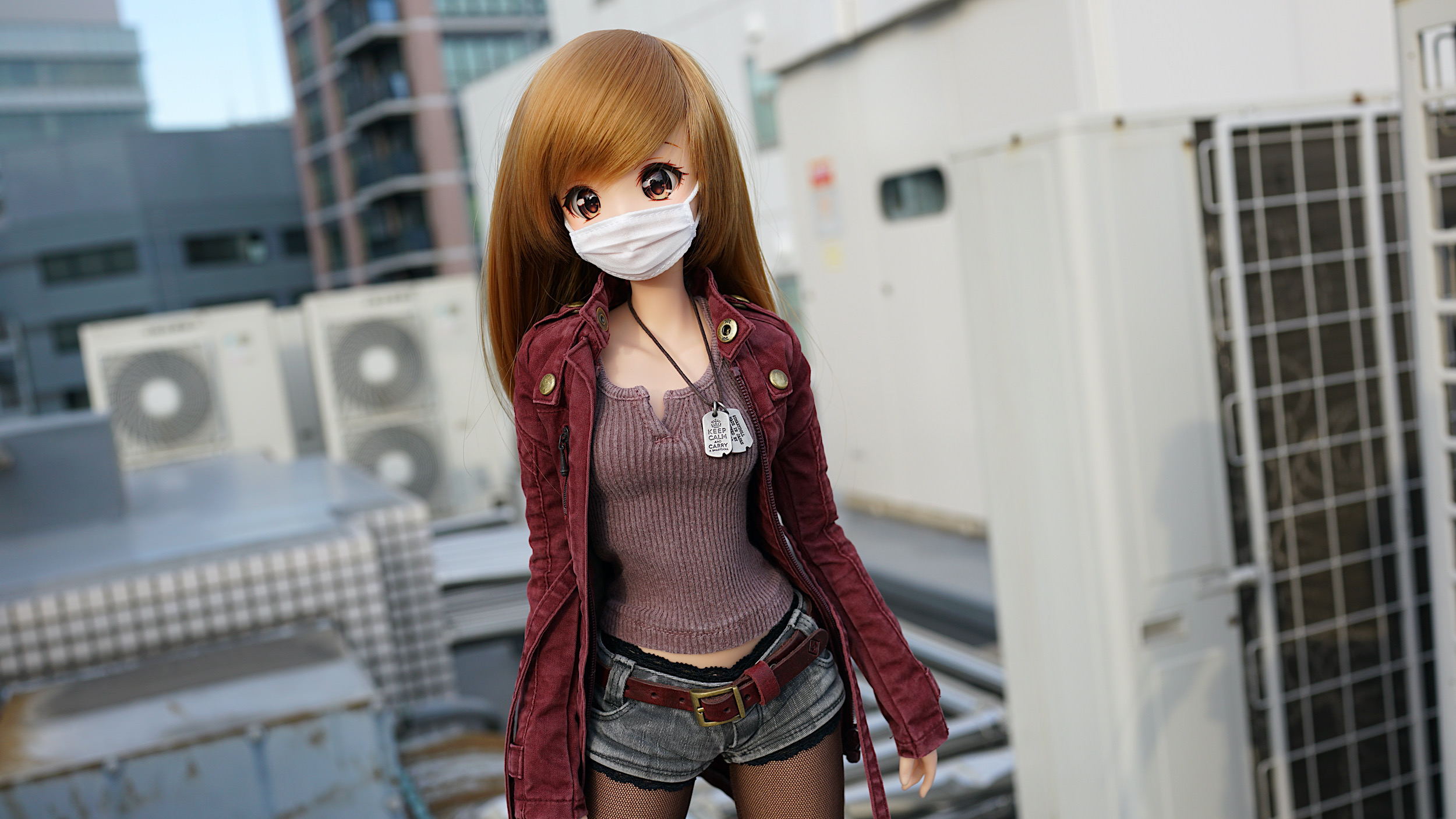 This is a quick update to let you know what's going down in Japan and how it's affecting us in Smart Doll Land.
So far the post apocalyptic situation has not affected our sales. In fact sales seem to be on the higher side - could it be due to the fact that more people are staying at home and need a Smart Doll to keep calm and carry on? Oh, if you are concerned about your Smart Doll getting odd looks because they are not following protocol by wearing a mask then we have some here for you.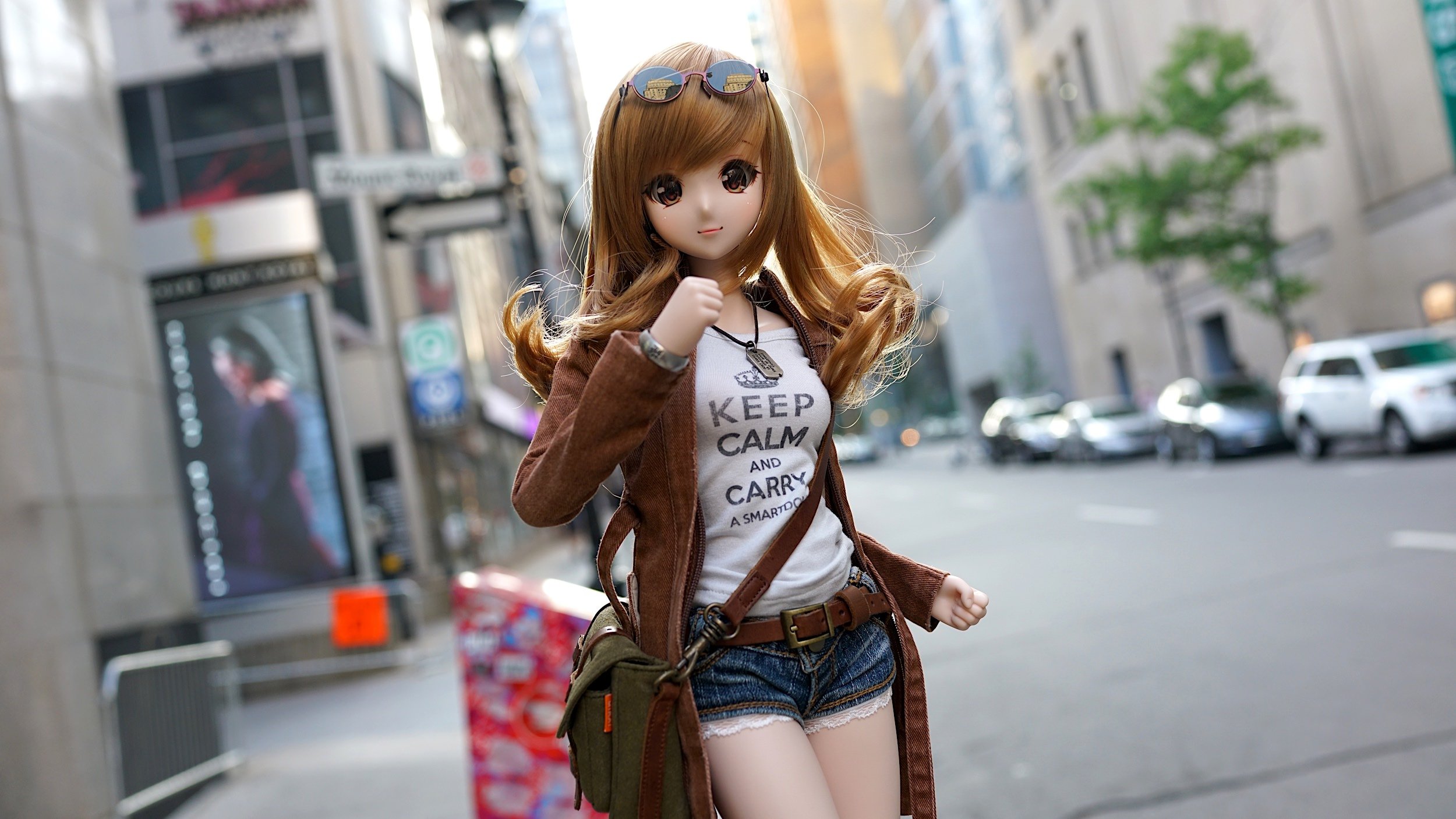 As you know, Smart Doll and its apparel is made in Japan - so far the vendors that we work with here (injection molding, slush casting etc) continue business as usual and our strategy has always been to stock up on components to last us a few months in the event of a post apocalyptic event like the one we are living through now. Mirai Store Tokyo is where we do all the shipping and continues to open on weekdays from 10am - 6pm. We used to open on a couple of Sundays a month but we won't until the pandemic is over.
I have posted our shipping schedule in our new Support Center which you can refer to when ordering - by following the schedule means that your waiting time is minimized and our shipping workflow becomes more efficient.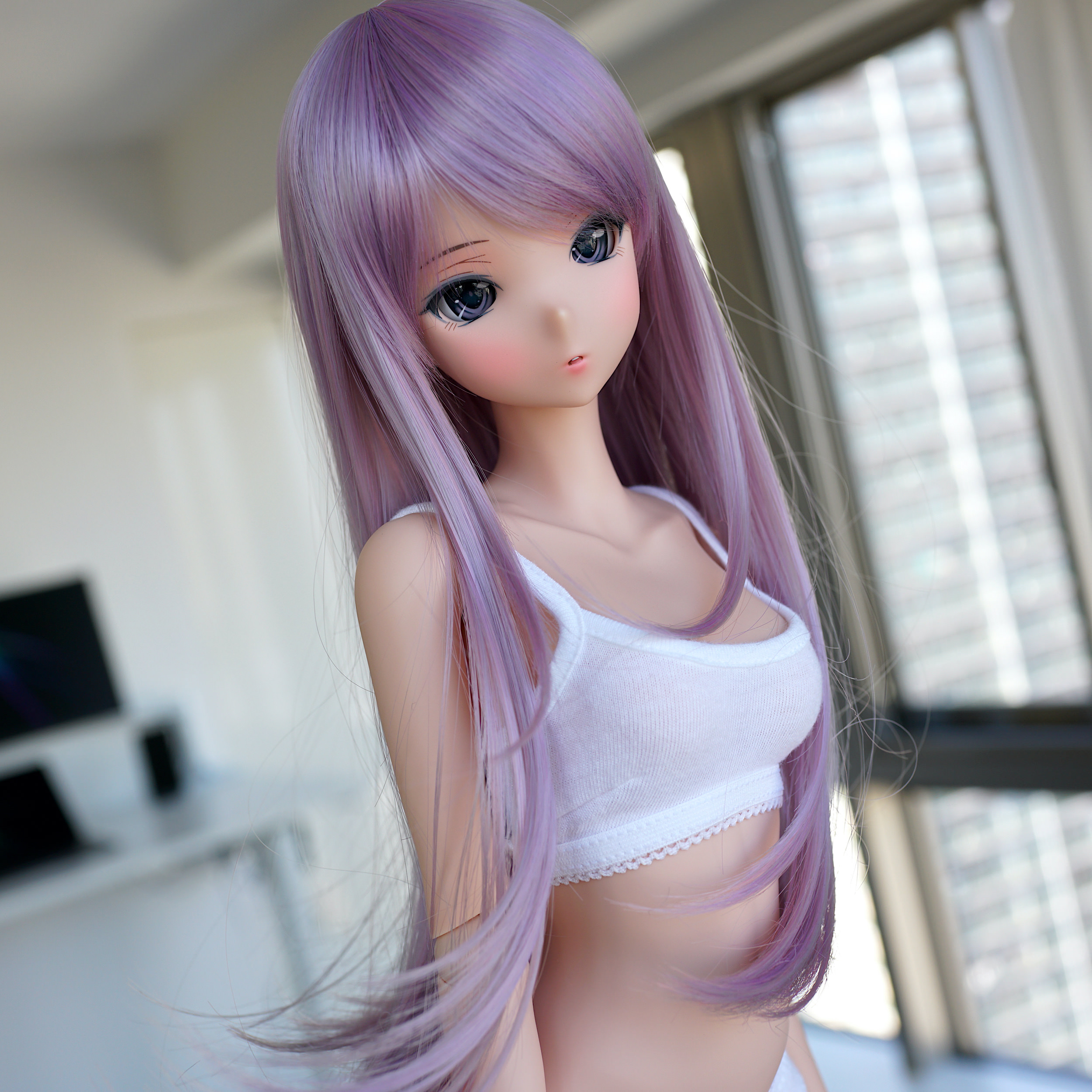 We have released a ton of apparel and accessories over the past few weeks and there are more goodies to come for the rest of March.
Chitose Multiverse is due to go online Monday PM JST and shipping will start the following day. The plan is to launch at least one Semi-real and one Anime styled character per month.
Speaking of Chitose, I've updated the spec on wigs to set expectations - please read and understand the terms before deciding to buy Chitose or any of our wigs - the blurb is to protect you ;-)
As for the rest of Japan, pretty much all events that involve a mob of people are cancelled. The government says that there are no plans to cancel the Tokyo Olympics though. All schools are closed and many companies have asked their employees to work from home - this includes many of the anime license holders who we work with.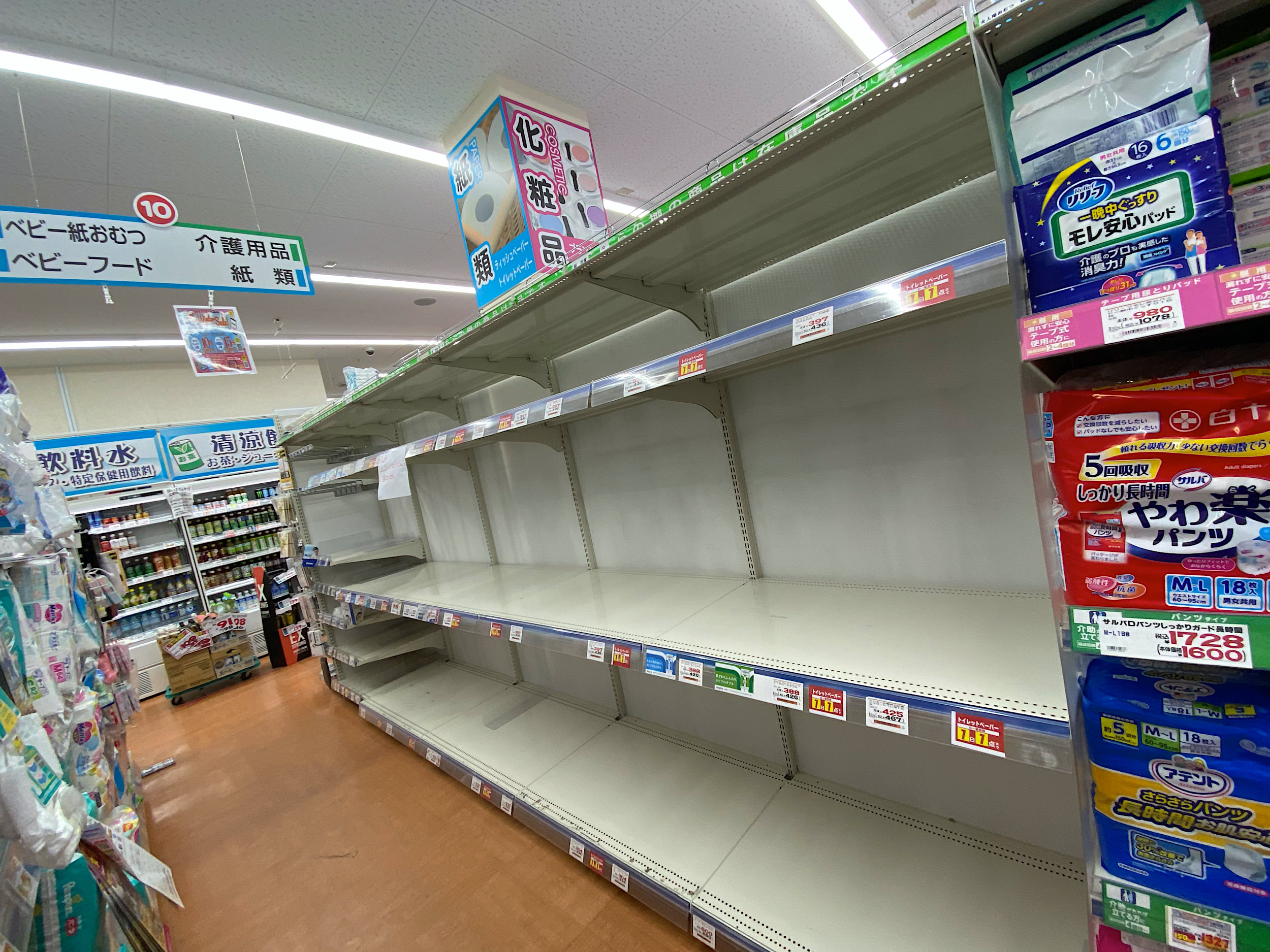 Supermarkets and drug stores have many empty shelves. Little or no masks obviously but also toilet paper - I find this odd seeing that Japan is a nation where the washlet is a common appliance. There was one weekend where the mayor of Hokkaido asked folks to stay indoors over the weekend.
Life continues as "normal" - when you go on the trains you will notice less people due to the working from home and the lack of students.
I would not recommend a trip to Japan anytime soon as many things like parks and museums are just closed. If you are here to just walk around then you should be OK. Retail stores seem to operate as normal.
There are currently no domestic travel restrictions.
Also to let you know that as we have been focusing on shipping that we didn't get to plan any April fools this year - please forgive me.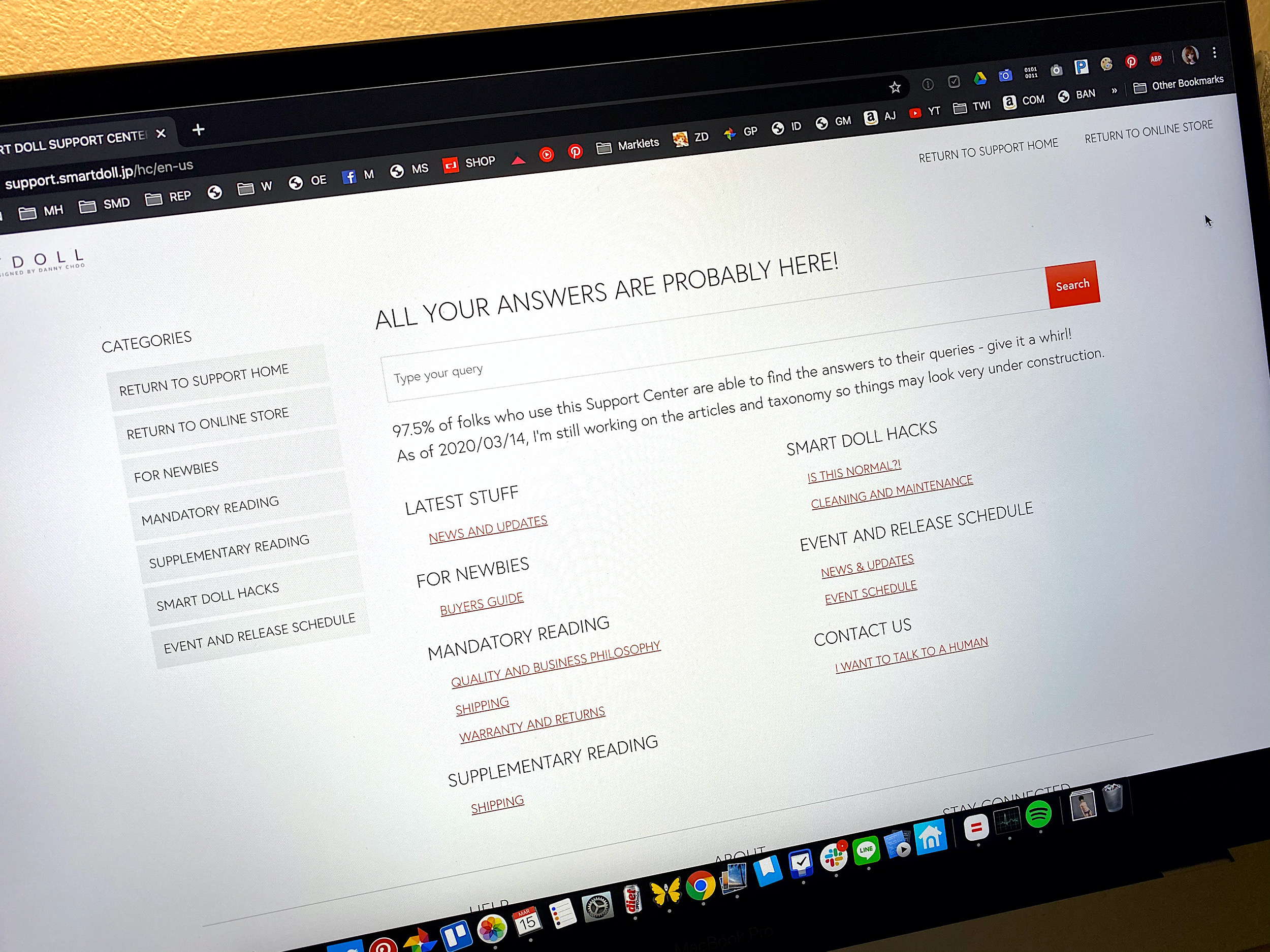 I have been working on a helpful tool for all Smart Doll owners called "Support Center" - find it at http://support.smartdoll.jp
Its still WIP but I work on it frequently.

How are you keeping up in the latest post apocalyptic season? The news can cause us to be anxious and depressed but research shows that stress lowers the immune system which can increase the likelihood of getting sick. The more you focus on the negative, the more you will attract it to you. Keep high hopes and do the things you like and where possible share some fun and good vibes with your friends and loved ones.