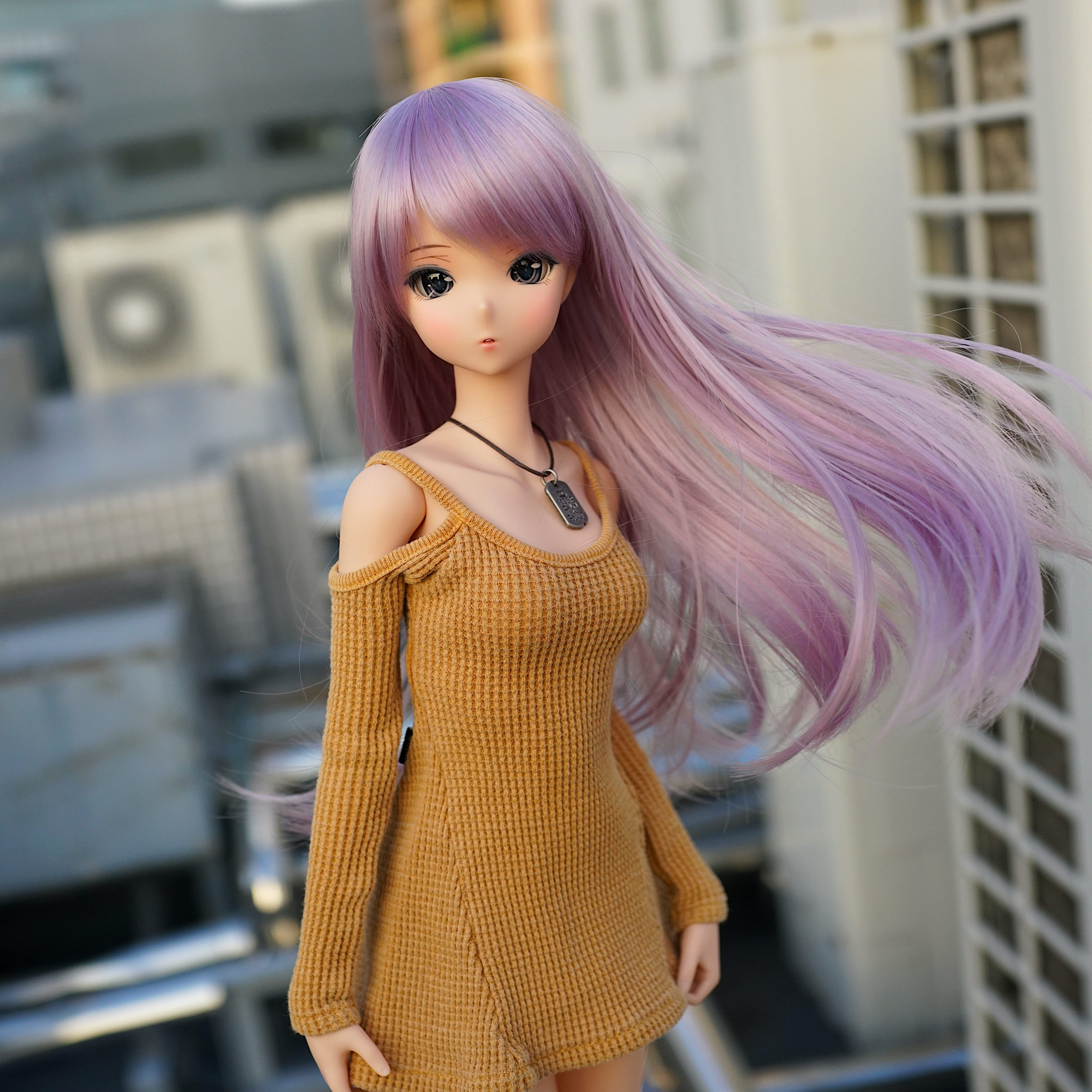 Warning potential customers about the spec of a product is important to set expectations. But listing absolutely everything under the sun at the time of product launch is difficult because you never know what consumers will come up with next.
Today we talk about "Inside" and first up is The Long Straight Wig with Fringe - the first photo is of Chitose donning it. It's the same style as Felicity and the Ocean Wave style too which is a comparatively thin wig - its thin by choice so that it does not look puffy as we have other wigs that go for the puffy look. There are less wefts to maintain a slim appearance which means bigger gaps between the wefts. Erm, wigs are designed to be worn on the Smart Doll head.
I was unaware until now but some customers have had the need to lift up the wefts - while we make sure that the styles of our wigs looks great from the outside while being worn on a Smart Doll head - making the wefts look "good" too has not been a priority. The following few photos are of the actual product that we sell with a comparison between how it looks like being worn and the show-me-yer-wefts which is…not how its supposed to be worn. As you can see its pretty simple to lift and pull back the wefts and take photos to make it look like we have questionable quality control - if you own any of these wigs then please try it yourself too! Read More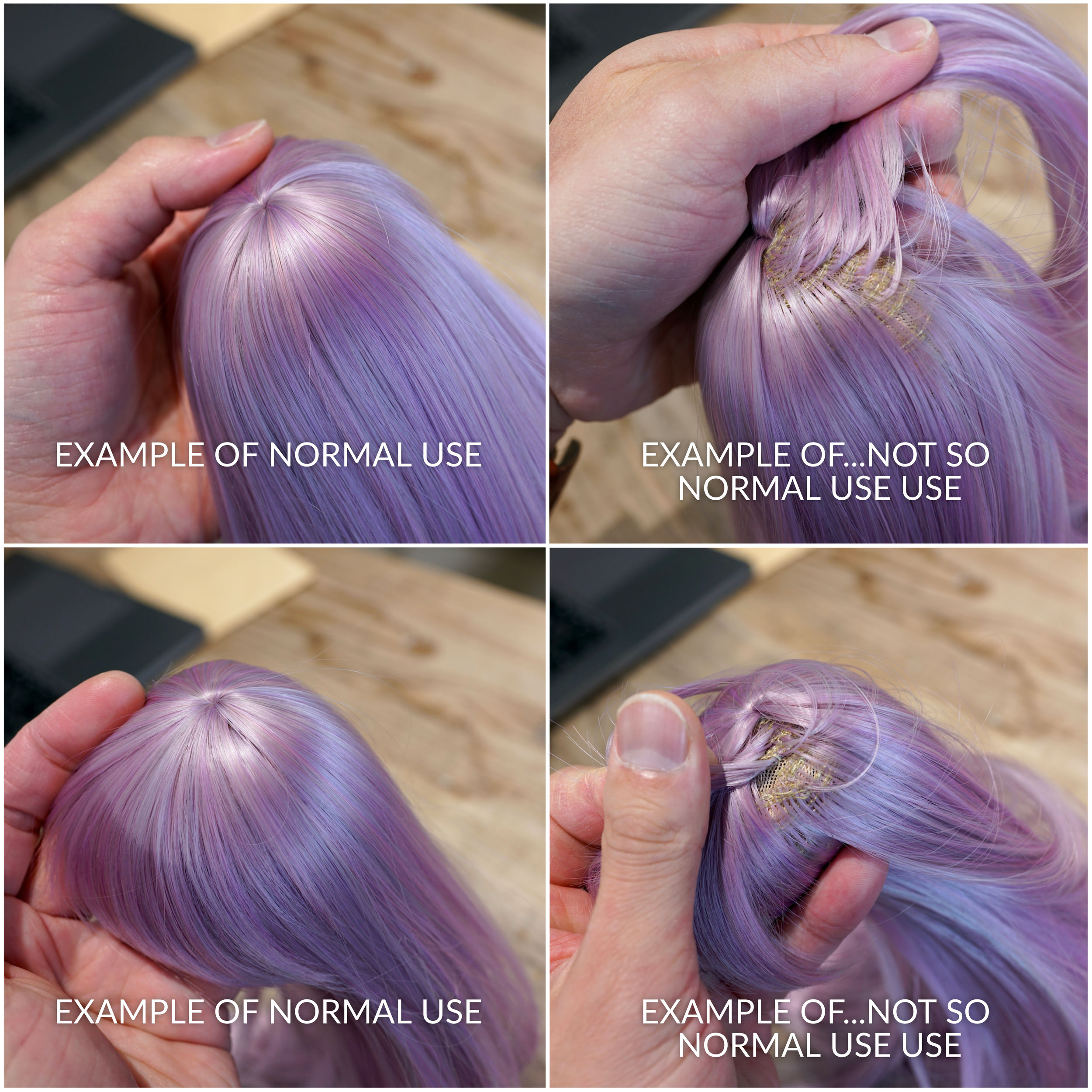 Among these photos is Mirai's Medium Straight Hazel which we have been selling since 2017 - the style has remained the same and production method has not changed either. As its got more fibers, it can be challenging to lift up the wefts and take photos to make it look like a quality control issue but you can if you try.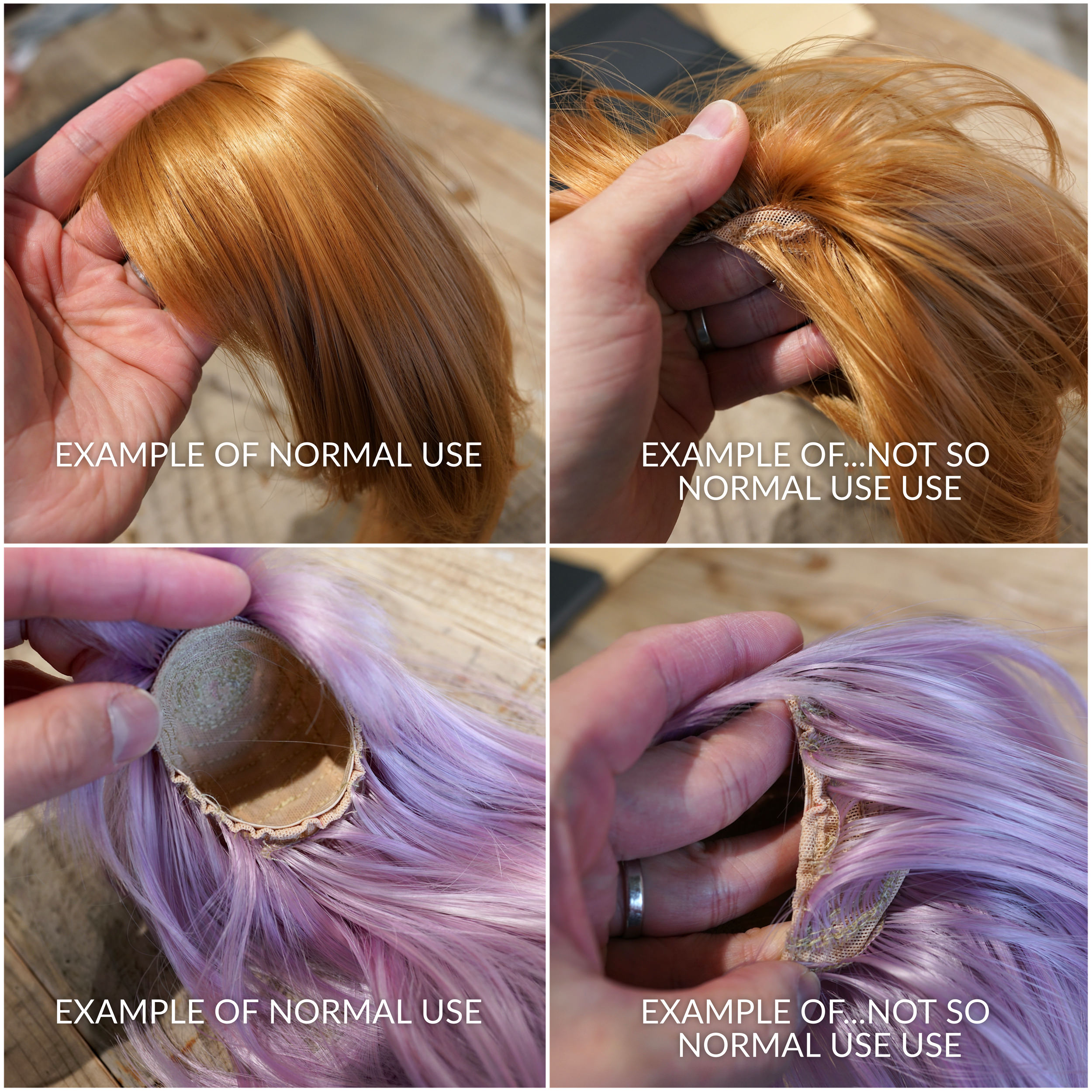 This batch of photos include a photo of the cap turned inside out - I was told by a customer that they should look exactly the same across all wigs. Unfortunately, as we still ask humans to make our wigs, getting a consistent look for the stitching is not going to happen anytime soon. Do remember that if you order any Smart Doll or wigs that this is how they have always looked like and will continue to look like - unless we are talking about Smart Doll Naruto ;-) We have no intention to make wigs that are designed to have the wefts pulled back.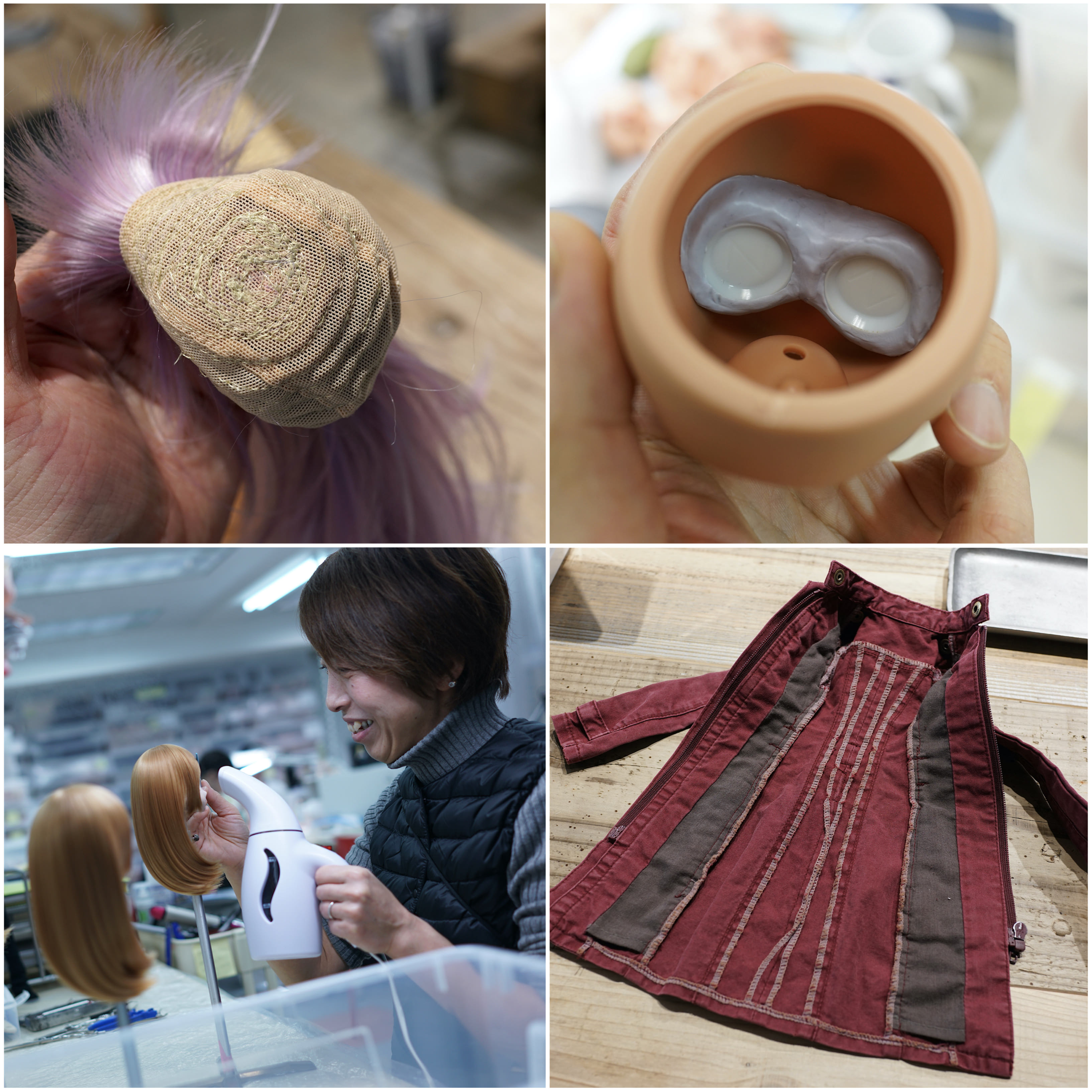 Now let's talk about the inside of our vinyl - customers have mentioned that there should be no "drips" on the inside of the vinyl. Unfortunately, because we use a technique called Slush & Roto Casting, solidified vinyl drips are going to appear at random on the inside - hence the name "Slush"…
Finally we talk about the inside of the Smart Doll head. Customers have mentioned that they don't like the appearance of blu-tac and that the eyes should be held in place with hot glue "just like some other vinyl doll company." We use blu-tac because we feel that its not only for us to adjust the eye position but also for consumers who want to swap out the eyes. We have no intention of switching to hot glue.
Anyway, Smart Doll will never ever be a brand which says "competition sucks - our stuff is great so spend your money on our brand instead!"
Very rarely you would find any brand doing their utmost to deter people from buying their stuff like we do. For example our stain ratings on our apparel has deterred folks from buying stuff but that's great - it keeps people informed to help them make a decision.
However, I don't want you to think that we don't give a flying meow about the inside of stuff - have a look at the inside of the up n coming Wasteland Open Jacket - notice the brown lining on the sides. The jacket costs us more to have it included but I thought it looked nice when you glance at the inside when putting it on so I included it in the final product.
I am not saying that we don't mess up from time to time - we do and when that happens we admit that we are wrong - we then work out how not to let it happen again and make up for it to the customer. If the item is to spec however, we will inform the customer and offer a full refund - most other companies would tell the customer that the item is too spec and offer no refund.
I hope this is all kushty with you - but if not then there are a load of other great doll brands out there who deserve as much support as us. The doll hobby would be boring if it was just us - which is why I always recommend other brands to folks who have particular needs - like great looking wefting, non-drippy slush casted vinyl and got glue for eye sockets ;-)