Smart Doll apparel are generally designed to be tight fitting which is why you may encounter anxiety trying to get the leggings on with jeans.
If you would rather not bother with the anxiety then just do the following...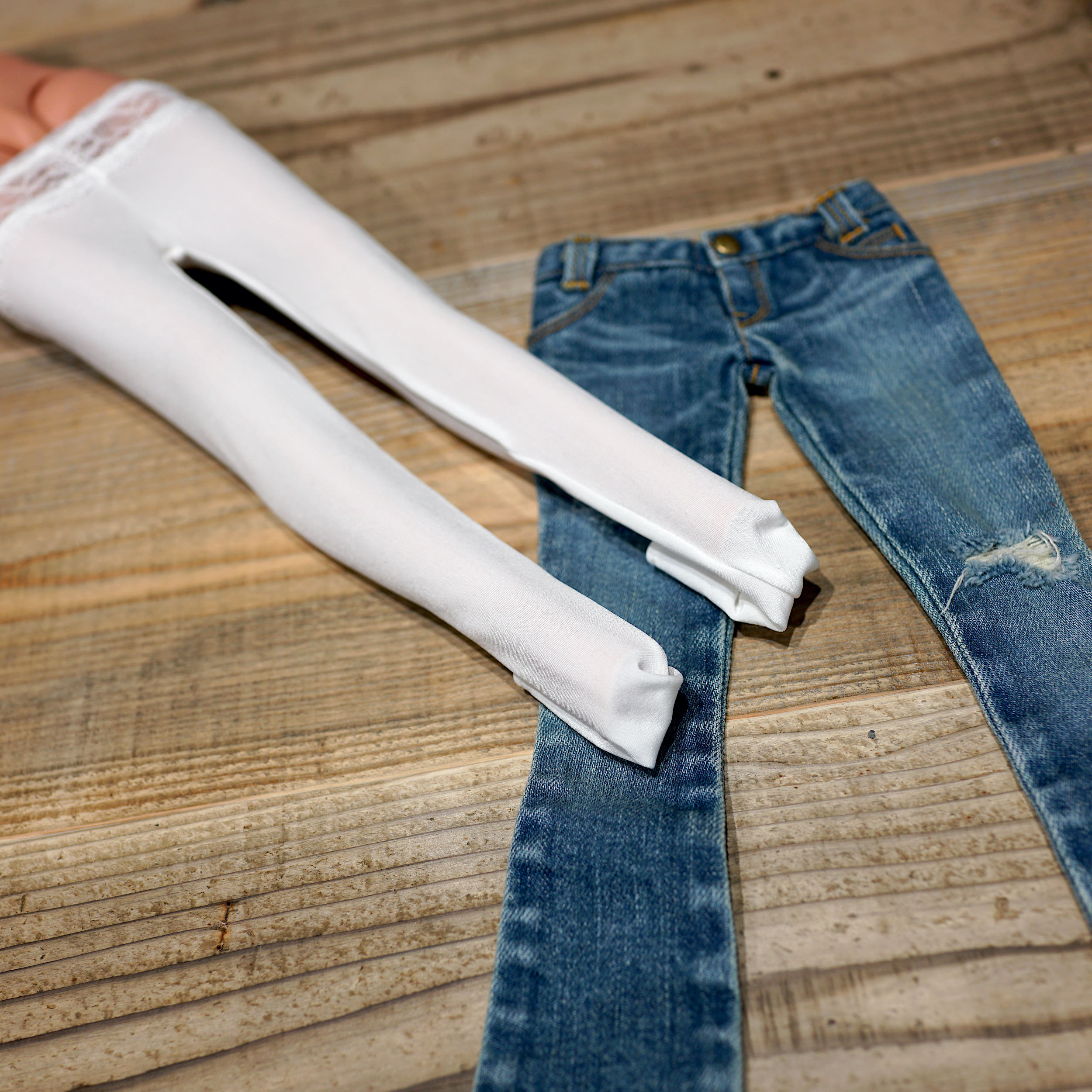 Remove the feet, put on the leggings and fold them at the shins.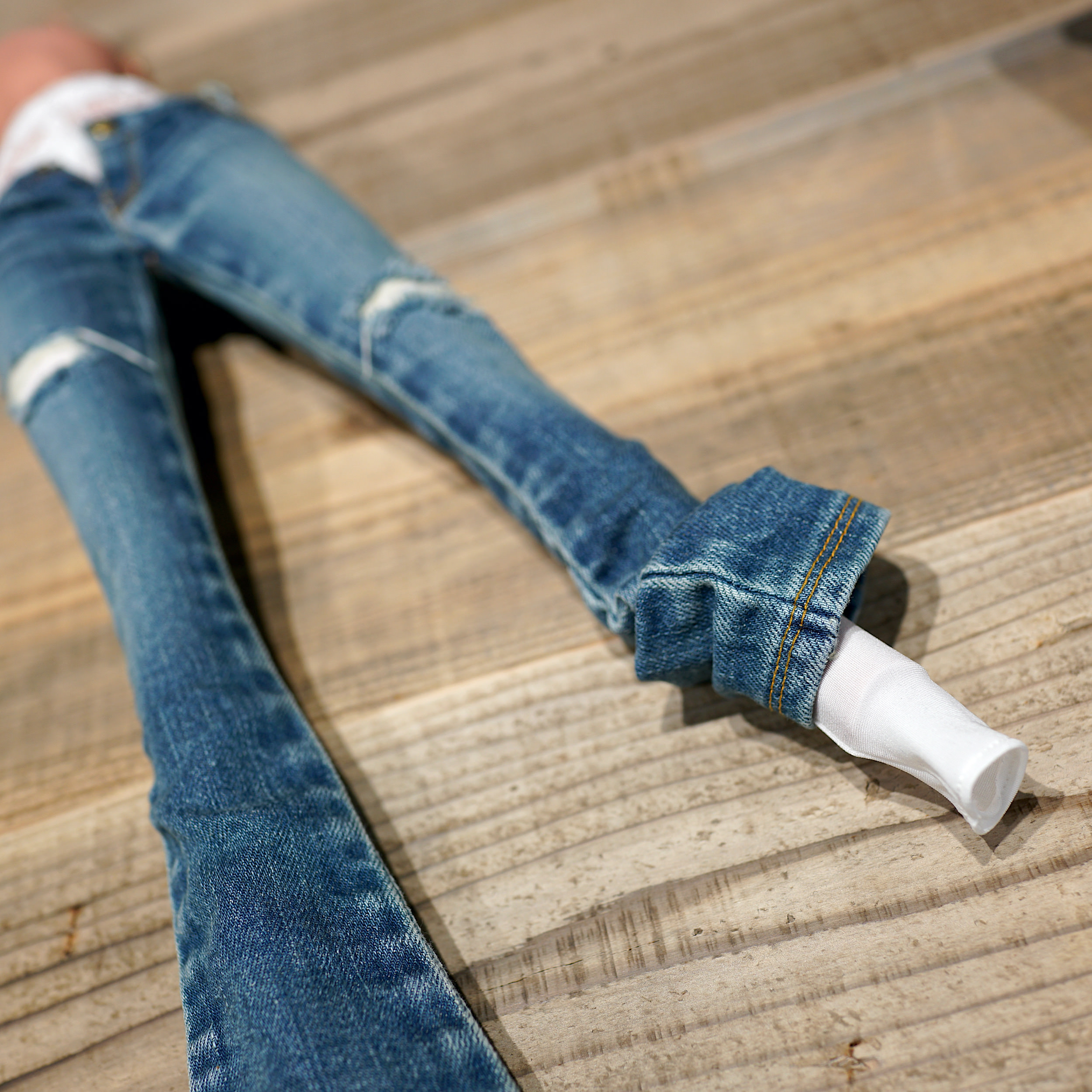 Slide jeans on with little to no anxiety ;-)